Before we take a dive into our weekly Razzball Commenter Leagues numbers and standings to see how badly I'm whooping everyone this week (I kid, I kid), I want to take a little aside. I want to chat about K/9 and its importance in the long game of the season. Since we're all capped at 1,400 IP, the strikeout category basically turns into a race for the highest K/9. Once your innings are up, you are stuck with the number of strikeouts you have. This makes those high K/9 relievers such as Josh Hader and Ryan Helsley (who should be rostered in every RCL, even without the save opportunities) very valuable pieces. Something I like to do is sort players by K/9. You can do this by hitting "Extra" on the player page when viewing pitchers. Then just sort by K/9 and make sure you're looking for players with a substantial amount of IP. If only Andres Munoz could not give up an earned run every other outing, that K/9 (17.36) would be delightful. If you find yourself without a save vulture target for the day and your offense is full, consider grabbing a high K/9 reliever to help boost those stats. It only takes a few 7 IP, 2 K performances to put you behind the pace. It's important to monitor and keep a balance. Fortunately for you, and especially those that are bad at math, we're tracking your K/9 for you on the Master Standings page. There, you can see that among teams with at least 40 IP/week we have DFresh with an impressive 11.4 K/9. DFresh has two teams in the top for K/9. Laura Holt might be even more impressive with two of her teams sitting in second and third in K/9 with 11.3 and 11.0. The 11 K/9 team even has 241 IP! Laura is a total pro at this format. Bringing up the rear is Steve Paulo's EZ Like Sunday Night Baseball with a 7.2 K/9 in 217 IP. Ideally, you'll be looking at a K/9 north of 10. You can see that's about where my DFSers team is sitting at 10.1, which will hopefully keep me afloat when everyone catches up in IP. There's still time for you to correct if needed, so fear not! It's also going to be important to monitor your innings usage. You can click "MIN/MAX" on your team page to see your innings used and your pace. I like to keep my pace pretty close to right on the money, but your mileage may vary. Just don't leave innings on the table if you can help it. Let's take a look at the rest of the week that was, week 4 in the RCLs:
'PERTY' PERTS
Each week we'll peek in at our resident 'perts to see who is laying claim to best "expert" RCLer in the land. We'll take notes, check the standings and generally stalk them. The heading is also hyperlink, so feel free to follow along as we go.
Son and I are just going to trade off the lead every other week it seems. This week, it was Son who had a great week, leading the league in HR, Runs, and WHIP. I led the league in IP, strikeouts and Saves and had some nice ratios to go with all those IP (1.65 ERA and 0.951 WHIP), but only hitting seven dingers hurts.
The biggest gainer this week was Gray who led the league in ERA (1.29 in 48.2 IP) and gained 10.5 points to move into eighth place. He's still losing to CA James who was absent for the draft and hasn't made a move all season. Eesh.
The biggest loser this week was B_Don who fell 15 points and dropped three places down to ninth. Coolwhip rode a 6.19 ERA in 52.1 IP to a nine point slide as well.
RAZZSLAM STANDINGS UPDATE
Each week we'll also take a look at the top ten overall standings in our other Razzball sponsored league, the RazzSlam. This is our NFBC Best Ball league with managers from all across the industry, from content providers to fans and readers just like you.
Clark Olson held onto the top spot for another week and is kind of running away with it at the moment. We did have a rare shake-up of the rest of the standings though, which remain pretty close. Dalton Del Don fell out of the top ten this week, making room for John Fish to take the second position. Colin Charles moves from fifth to third to nab the bronze medal slot for now.
Chris Oliver took their 684 points gained this week (the most in the league) and rode it into the top ten, moving up 40 spots to ninth overall. Ed Rice was the biggest gainer this week, moving up 120 spots thanks to their 681 points gained.
TOP 10
For those too lazy to check the MASTER STANDINGSI present to you, the current top 10
I held onto the top spot for another week, we'll see how long it lasts! DonkeyCorns moved up a couple spots to second and pushed El_Marco down to third. Son rode his hot week to the lead in 'Perts and fourth overall in the Master Standings.
Tberkman jumped into the top ten this week to fifth from 44th last week. This is Tberkman's second team in the top ten this week as their squads had a big week. Tberkman also sits in seventh place, up from 21st last week. Coolwhip falls from third to sixth.
My 'Perts league team got a small bump from tenth to eighth this week and Laura Holt appears to be running roughshod over NOTLZ. Apologies to everyone in that league for suggesting Laura join. Good luck ever winning again.
Scoboticus rounds out our top ten this week, up from 17th last week.
TRADE
All the trades that have gone down in the past week. Public ridic is not only allowed, but encouraged.
The trade juices were flowing this week as we saw ten trades completed. Franmil Reyes was moved twice as some managers are fed up and others are hoping to capitalize on some positive regression. I'm personally looking to buy more than sell Franmil and if I can get Gallo to boot, I like that deal.
Ramon Laureano was also moved twice this week as he gets ready to be activated and hopefully steal a bajillion bases.
Jose Berrios for Brandon Woodruff is a bit of a headscratcher. Give me Woodruff there 100 times out of 100.
I can't believe anyone traded Ted Will…Taylor Ward.
WEEKLY LEADERS
The best of the best from the week that was.
R – 55 – Fred Garvin MP (Cougs R Us)
HR –20 – Pussy Juice Mustache (ECFBL)
RBIs – 56 – Pussy Juice Mustache (ECFBL)
SB-10- Blue Squadron 1 (RCL 2022 (#1)& CenTex BCRCL 2022 (#2))
AVG – .313 – tberkman (RCL 2022 (#34))
K – 91 – Scoboticus 3 (RCL 2022 (#30))
W – 9 – MattTruss (PERTS LEAGUE), NCPhilly Fanatics (RCL 2022 (#39)), & Butterscotch (RCL 2022 (#37))
SV – 10 – 7 Teams Tied
ERA (Min. 40 IP) – 0.81 – Nlepore77 (RCL 2022 (#25)) (in 55.2 IP)
WHIP (Min. 40 IP) – 0.692 – DFresh (Frequent Commenters League) (in 43.1 IP)
You never know what team names you'll run into around the RCLs. PJM is old commenter Nick the Dick for those who have been around these parts for a decade plus. Apparently, it was a big week for saves but no one could separate themselves from the 10save pack. Nlepore77 set a new weekly low in ERA by .01 in one more IP than the previous record.
TEAM OF THE WEEK
Our weekly shout out to the team that killed it the previous week.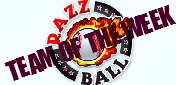 Team: Fat Fuckin' Babies
League: Cougs R Us
Stats: AVG: .284, R: 51, HR: 15, RBI: 47, SB: 7
IP: 61, ERA: 2.36, WHIP: 0.902, K: 59, W: 6, SV: 6
Summary: Speaking of high-quality team names, RCL players will certainly recognize this one. FFB is a hard name to forget and even more so as they've finished second, ninth, and third over the past three RCL seasons. FFB is a perennial appearance in at least one TOW spot each year and this season is no different. Cougs R Us has become our Champions league the past two seasons. Each year I'll take the top 12 finishers in the RCL Master Standings and invite them to Cougs, making my way down the standings if people don't respond, are uninterested, or if duplicate teams appear. That means, this league is the best of the best of the previous season and the league is no laughing matter. FFB surged up the standings this week from ninth to first, taking the top spot from previous RCL overall winner, Backdoor Knucklers. The Babies were paced on offense by the juggernaut, Manuel Margot and helped on the pitching side by Bruce Zimmermann…just how we drew it up! See, everyone is just one amazing week from making their own surge. Be like the Babies and get your butter on.
Want to be Matt's Twitter pal? That's kinda creepy, but you can follow him here: @MattTruss